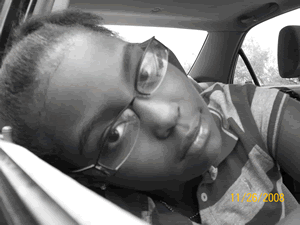 When Daria exclaimed, "Something stinks in here," her teacher became annoyed and sent her to the office for a paddling.
In her interview with Paula Flowe, Daria described how the principal placed a book on his desk and told her to put her hands on either side of it, and point her nose at the book. He warned her not to turn her head or he would hit her on the hand.
Daria described how she felt with two big men -- the paddler and the witness -- standing in back of her

with the office door closed. She said, "I felt like I could get raped."
The paddling left Daria with bruises on her buttocks and severe pain in the lower back that lasted for several days.
Daria was paddled on three other occasions during this school year -- once for tardiness and twice because she forgot to bring documents to school signed by her mother.
See Daria's letter to Rev. Jesse Jackson.